Monsoon is slowed down on the western ghats. Perfect time to be there if you like rain. See if you can make it.
Drizzling, you will feel like getting drenched.
Raining, you will feel like dancing.
Windy, you will feel like enjoying the delicious food.
Gushing river water, you will love doing White Water Rafting.
Lush green, your eyes will remember forever.
---
More pics at bottom…
---
That's monsoon in Coorg. We do not recommend peak rainy season of June to August. September is the ideal monsoon month in Coorg. Light drizzle. Off-season price. What more do you want? Try some of the resorts we recommend here. Please click on the image to see the availability and price. I am sure you will love it. There could be more for your choice and budget – click here to get more.
---
Evolve Back Coorg, Coorg, India
---
Club Mahindra Madikeri – Coorg
---
The Tamara Coorg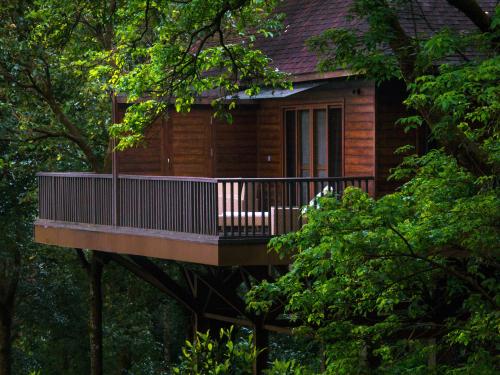 ---
Taj Madikeri Resort & Spa, Coorg
---
The IBNII – Eco Luxury Resort, Coorg

---
Old Kent Estates & Spa – Kodagu, Coorg
---
Notes
Free cancellation – as Lockdown is not fully lifted and Hotels / Resorts are not fully opened in all places, it is recommended that you book 'free cancellation' policy properties

Listed properties are given by Blogger after considering the reviews and the post Covid 19 hygiene requirements

This blog contains some affiliate links. As an affiliate, we receive compensation if you purchase through these links, at no extra cost to you. 
Click the image to search for the dates availability and to book.
---
About us: KeyTerns is a Comfort, Budget, Expert Curated, Corporates and Students travel designer and an organiser in Nature – Adventure, Heritage – Culture and Spiritual – Wellness themes.
Air Tickets and Hotel Booking – https://keyterns.com/agoda/
Our any date customisable Package trips: https://keyterns.com/packages
Our upcoming fixed date group Trips: https://keyterns.com/events/list
Inspired by: KeyTerns derives its name from the super bird "Arctic Tern" that travels from the Arctic to Antarctica covering around 90,000 km per year. In its lifetime, it travels 24 Lacs KM, which is equivalent to 3 times travelling to the Moon and coming back.
---
#Luxury, #Resorts, #Coorg, #Bangalore, #Outing, #Hotel, #Spa
---
More Coorg Photos